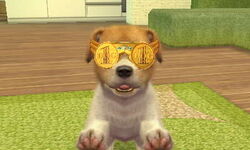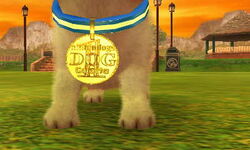 In Nintendogs+Cats, there are 3 competitions:
Disc Competition
Lure Coursing
Obedience Trial
There are 5 stages in each contest: Junior cup, Amateur Cup, Pro Cup, Master Cup and Nintendogs Cup.
If your dog wins Nintendogs Cup, it will recieve something from the Victory Wear.
Disc: Victory Crown
Lure: Victory Collar
Obedience: Victory Glasses
To win, your dog will need lots of practice and the right Disc/Lure.
Your dog can wear all 3 at once.
If you win Nintendogs Cup, you will get the specific Victory Item for that cup.
Ad blocker interference detected!
Wikia is a free-to-use site that makes money from advertising. We have a modified experience for viewers using ad blockers

Wikia is not accessible if you've made further modifications. Remove the custom ad blocker rule(s) and the page will load as expected.