Coco or Nina is a brown, fluffy muzzled Toy Poodle in Nintendogs+Cats, she only appears in the demo version, along with Baxter, and Rufus.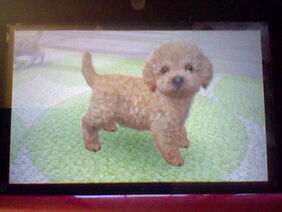 like the player's dog she can play with toys, interact with Pickles, and wear accessories. Also, when the player is ready to quit playing the demo version, they have to wait for a while.
Ad blocker interference detected!
Wikia is a free-to-use site that makes money from advertising. We have a modified experience for viewers using ad blockers

Wikia is not accessible if you've made further modifications. Remove the custom ad blocker rule(s) and the page will load as expected.